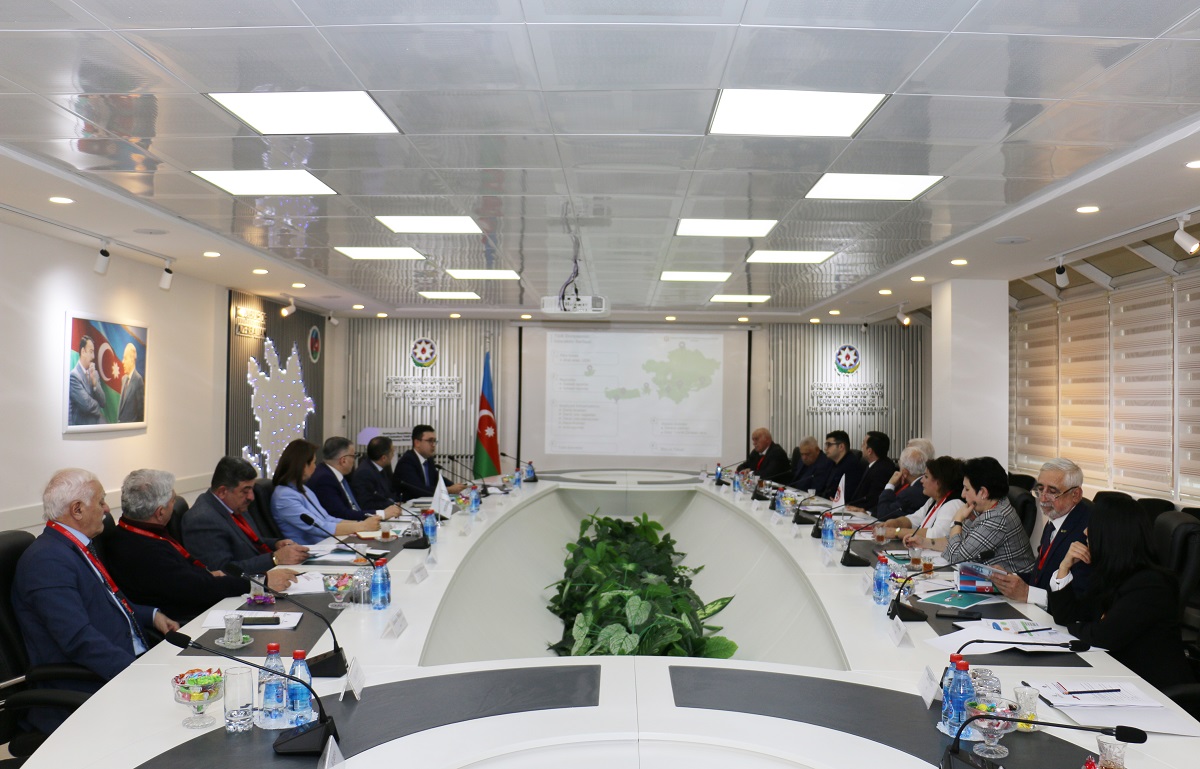 A meeting was held with the representatives of the Union of Turkic Elders at CAERC
A meeting was held with the chairman and members of the "Development of Relations between Turkic Elders" Public Union (TAİB) at the Center for Analysis f Economic Reforms and Communication.
Vusal Gasimli, The executive director of CAERC, made an opening speech. He said that under the leadership of President Ilham Aliyev in Azerbaijan, integration into the Turkic world is one of the main directions of the policy of country, and today more favorable conditions have been created for the integration of the Turkic world states. The potential for cooperation, including interstate economy, culture, education, transport and other fields, is being developed.
Later, TAIB chairman Sudeif Imamverdiyev thanked CAERC on behalf of the organization he leads. S. Imamverdiyev added that during the last few years, significant progress has been made in international cooperation between the Turkish states, and the organization headed by him wishes to contribute to these processes.
Eyvaz Hunbatov, deputy chairman of the organization, gave a speech after the video presentation on the activities of TAIB. Ayhan Satyci, who is temporarily acting as the head of the Turkish World Research Center of the Center for Analysis of Economic Reforms and Communication, spoke about the work done in connection with the integration into the Turkish world. In addition, TAIB board member, vice president of Turan Academy of Sciences Sabir Taghiyev, TAIB Women's Council Chairman Güllü Yoloğlu, as well as TAIB Youth Organization Chairman Subhan Khidırzade made speeches.
During the discussion, Azerbaijan's contribution to the conference held on the theme of "Turkish World 2040 Vision" and the work carried out in this direction were discussed. The Heydar Aliyev Foundation's humanitarian aid to the earthquake region of Turkey under the instructions of First Vice President Mehriban Aliyeva is an example of how the Turkic world unites in the face of difficulties.
In the end, the establishment of mutual relations between the institutions in the future, as well as the prospects of joint cooperation, were discussed.