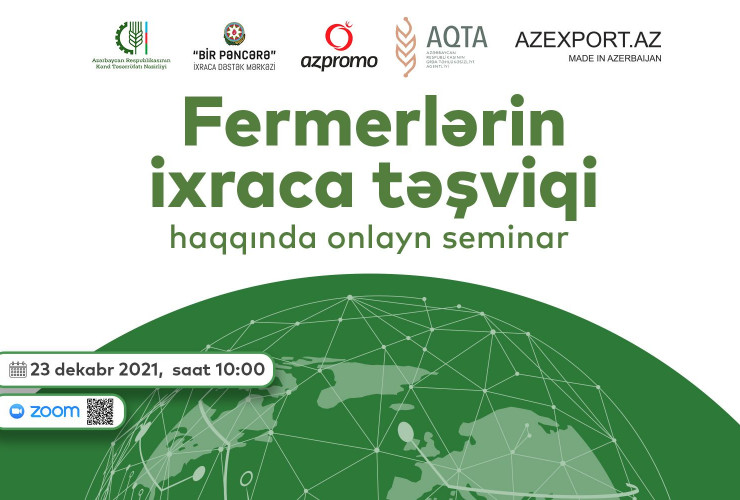 Farmers are encouraged to export
An online seminar on export promotion of farmers has been held with the organization of the Ministry of Agriculture and "One-Stop Shop" Export Support Center.
The main goal of the awareness-raising event was to inform farmers and local food producers about foreign market standards, definition of target market, selection of appropriate platforms for product promotion, preparation of international certificates and other documents during the export process, creation of potential buyer base and finding new customers.
Representatives of "Agro Procurement and Supply" OJSC, "One-Stop Shop" Export Support Center, Agricultural Economics Research Center, Azexport.az portal, Azerbaijan Export and Investment Promotion Foundation (AZPROMO), Food Safety agency attended the seminar.
The speakers spoke about the topics of interest to farmers regarding the export process, as well as answered farmers' questions.