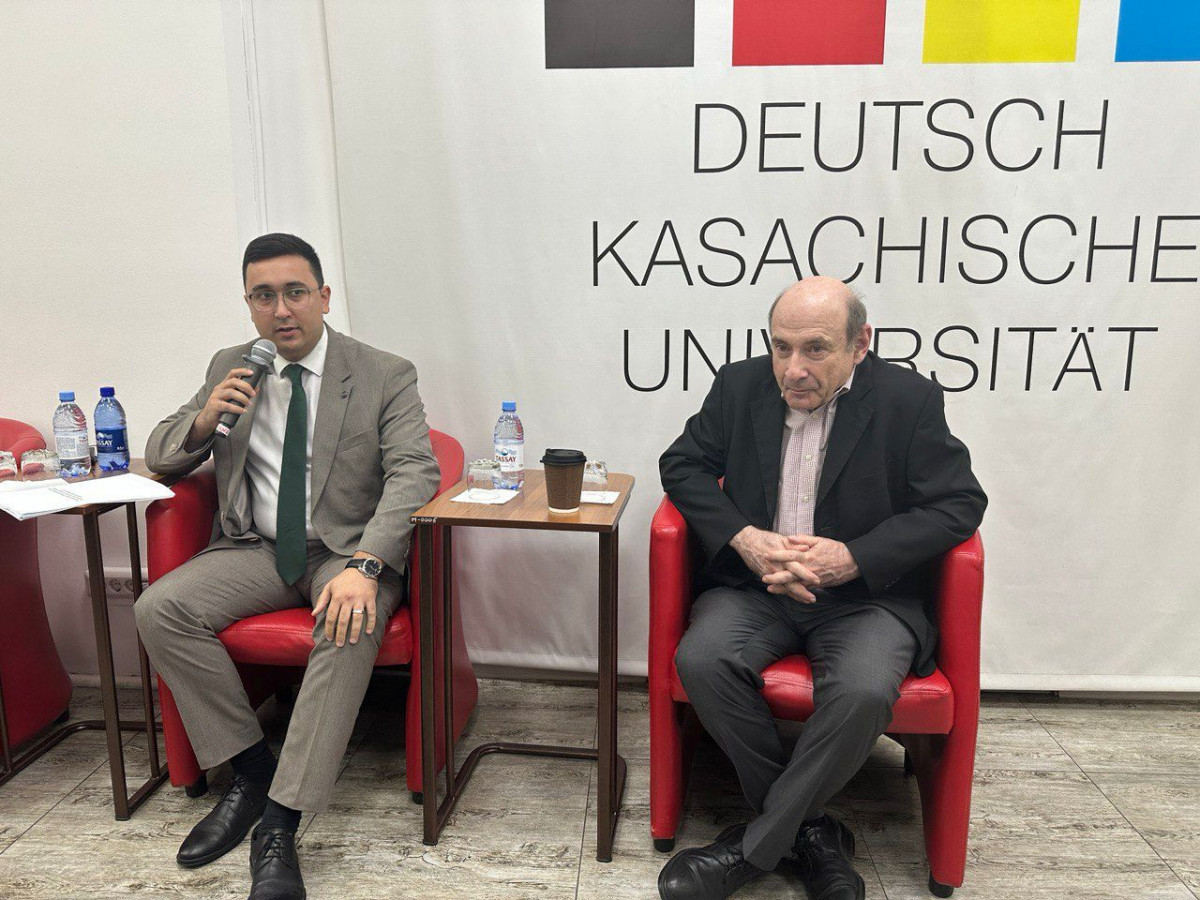 Head of the Turkic World Research Center of CAERC spoke about the importance of the Zangezur corridor at the international forum
Ayhan Satici, Head of the Turkic World Research Center of the Center for Analysis of Economic Reforms and Communication represented Azerbaijan at the International East-West Logistics Forum held at the German-Kazakh University in Almaty, Kazakhstan. A. Satici made a presentation at the forum entitled "Economic impact of the Zangezur corridor on transport corridors in the South Caucasus and prospects of economic relations between the Central Asian Regional Economic Cooperation Organization (CAREC) and the European Union". He said that the Zangezur corridor has great regional and international importance. Because this project is an important artery connecting North and South, West and East transport corridors.
The two-day international forum was attended by scientists from CAREC Institute, Asian Development Bank and German-Kazakh University, as well as prestigious institutes and think tanks of the USA, Germany, Turkey, Japan, India, Kazakhstan, Kyrgyzstan and other countries.
It should be noted that the presentation of the book "Turkic States Economy" will be held in Astana, Kazakhstan, within the framework of the visit.