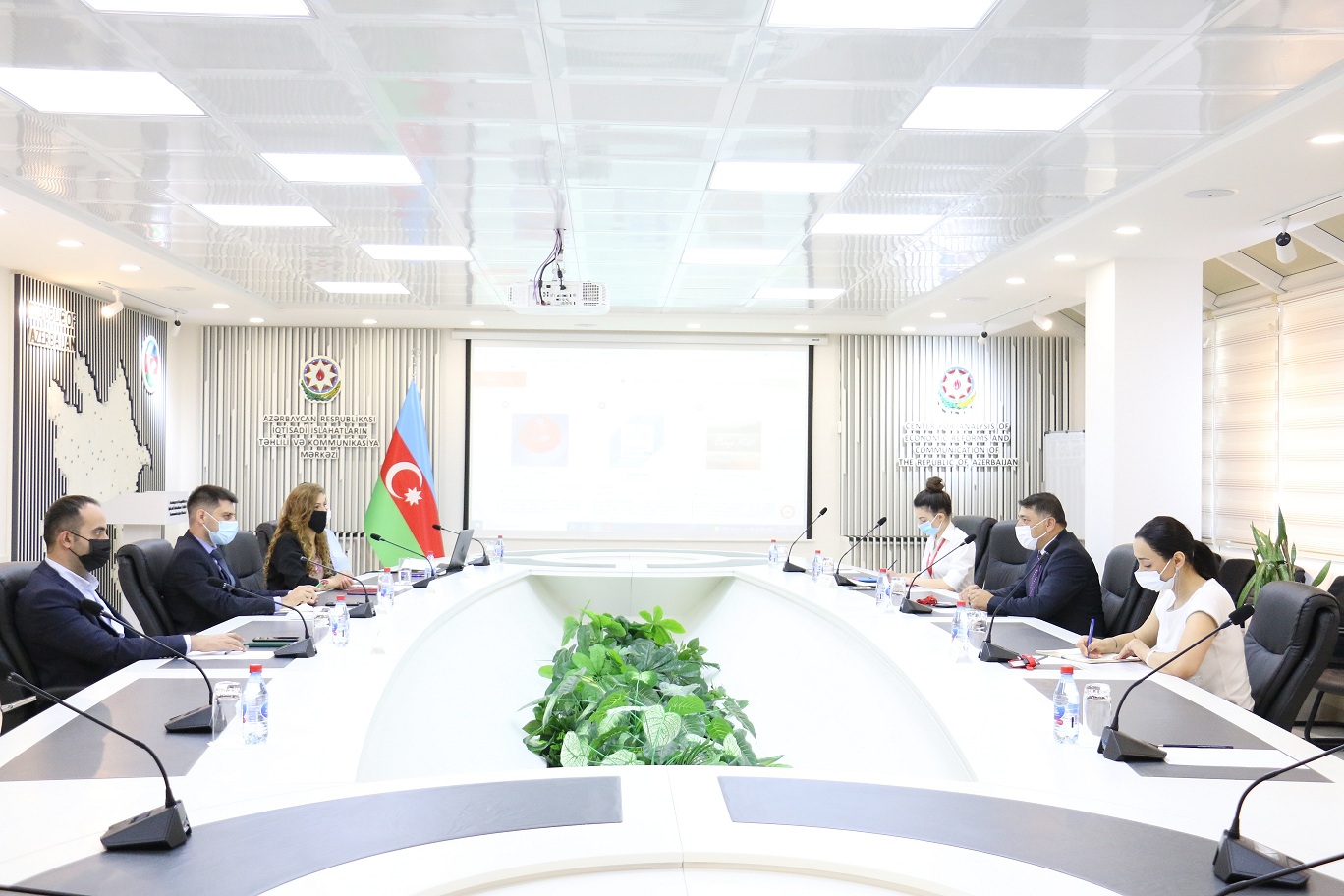 Meeting with the Entrepreneurs Club Held in the CAERC
The representatives of innovative projects of the Center for Analysis of Economic Reforms and Communication (CAERC) had a meeting with the representatives of the Entrepreneurs Club of the International Bank of Azerbaijan (IBAR).
During the meeting, the heads of innovative projects of the CAERC – Azexport.az, Digital Trade Hub, One-Stop-Shop Export Support Center, and EnterpriseAzerbaijan portal, and representatives of the Entrepreneurs Club discussed the existing situation and potential cooperation.
It was mentioned that one of the key goals of the reforms implemented under the leadership of President of the Republic of Azerbaijan Mr.Ilham Aliyev was the creation of a favorable environment for entrepreneurs carrying out activities in Azerbaijan. There are many projects and state programs in this area. Also, IBAR and CAERC have a successful experience of cooperation. 
During the meetings, the representatives discussed the possibility of using various financial instruments such as factoring, letters of credit, export credits, as well as projects to support small and medium enterprises to access new export markets and put forward concrete proposals.
It should be noted that the Entrepreneurs Club has more than 500 members.