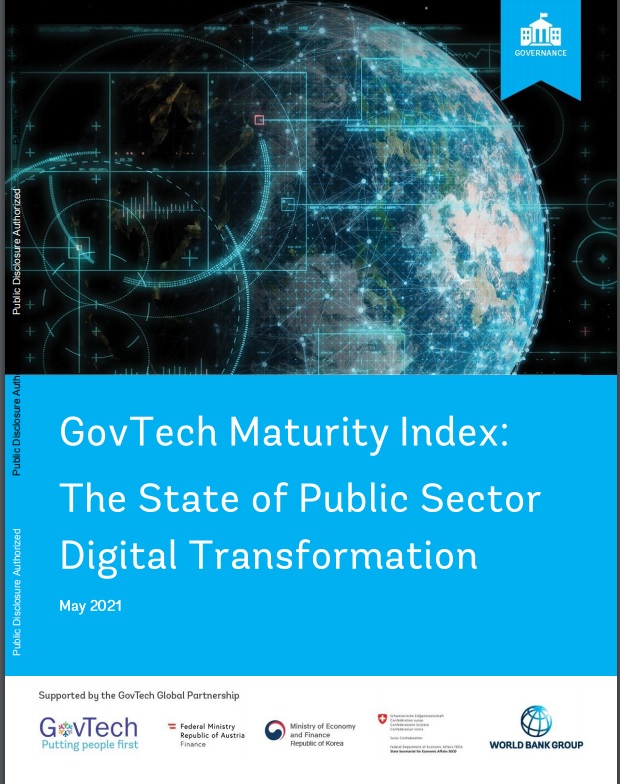 According to the World Bank, Azerbaijan ranks high among the world countries in terms of the level of digitalization of government
Comments by Masuma Talibova,
Head of the Digital Trade Hub of Azerbaijan
Azerbaijan has achieved high results in the GovTech Maturity Index (GTMI) report prepared by the World Bank for the current year. Thus, index, which assesses 198 countries, ranks Azerbaijan second in terms of the level of GovTech, including it into the so-called "high significant focus on GovTech " group of 59 countries, which includes only 30%. Such countries as China, Russia, Belarus, Ireland, Czech Republic, and others are in this group.
GovTech Maturity Index evaluates the main aspects of GovTech – a new term for government digitalization, assesses the level of digitalization and modernization of government in order to provide transparent, convenient, and fast services to citizens. The improvement of government systems, expanding the package of services provided to citizens, ensuring citizen participation and the development of state strategies in this area and the application of good examples of world countries are priority directions.
Being evaluated through surveys of government officials (politicians and technicians), World Bank expert groups and private sector representatives involved in the design and implementation of GovTech solutions, GTMI report helps to assess the country's current situation, measure its potential for the future, and identify the steps and advice needed to improve the sector.
By the Decree of President Ilham Aliyev, such reforms as digitization of many public services in Azerbaijan (more than 1,000 e-services by public and private organizations), the application of the One-Stop-Shop concept – especially the establishment of the Public Services Portal and gathering more than 450 public services in one place, availability of public services for non-residents living abroad through the Digital Trade Hub Portal, and digitization of evaluation of state programs through the Monitoring.az portal serve to the improvement of Azerbaijan's position by covering the most important issues among index evaluation criteria.
Besides, the reforms in this sphere continue in a sustainable manner. Thus, the Decree "On Improving Governance in the Field of Digital Transformation" signed by Mr. President on April 27, 2021, also contains serious instructions on digital transformation of the economy and society.