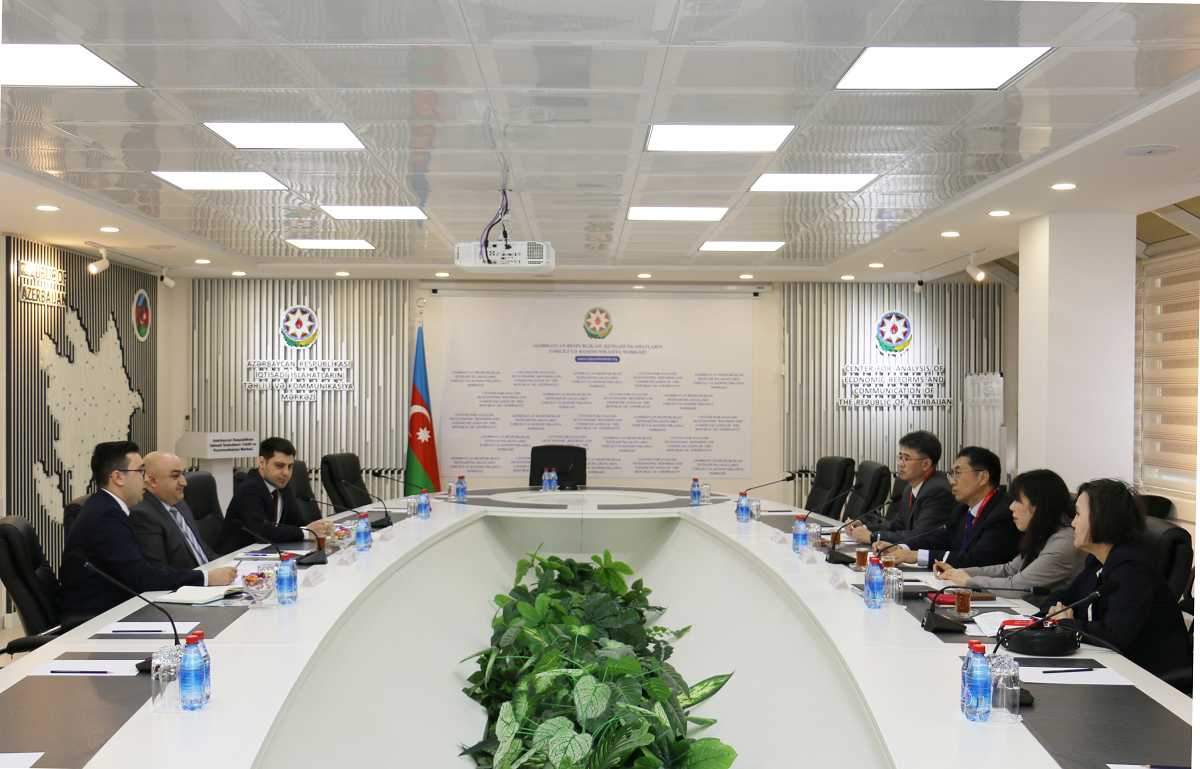 Representatives of the Japanese "ROTOBO" organization visited CAERC
A meeting was held between the representatives of the Japanese "ROTOBO" organization at the Center for Analysis of Economic Reforms and Communication. Azerbaijan's important role in international cargo transportation and transport-logistics opportunities were discussed at the meeting.
The guests were informed about the projects implemented in the field of transport and logistics in Azerbaijan in recent years at the meeting attended by the department heads of IITKM Agil Asadov, Aykhan Gadashov and Ayhan Satyci. It was reported that thanks to the created infrastructure, positive results were achieved in the direction of reducing operational costs and duration of cargo transportation between East Asian and European countries.
At the bilateral meeting, Daisuke Saito, director of the Economic Research Institute of Russia and the Commonwealth of New Independent States, Sayumi Mori, researcher of the Institute, and Ippei Machida, professor of Meiji University, expressed their interest in cooperation with Azerbaijan and conducted research in this field.
During the meeting, views were also exchanged on the possibilities of the Middle Corridor in the import and export of the main export goods of East Asian countries, including natural resources and agricultural products.
It should be noted that the Trade Association of Japan with Russia and the Commonwealth of New Independent States (NIST) (ROTOBO) was established in 1967. Currently, the organization has about 200 members from the financial, logistics, manufacturing and service sectors of different countries.