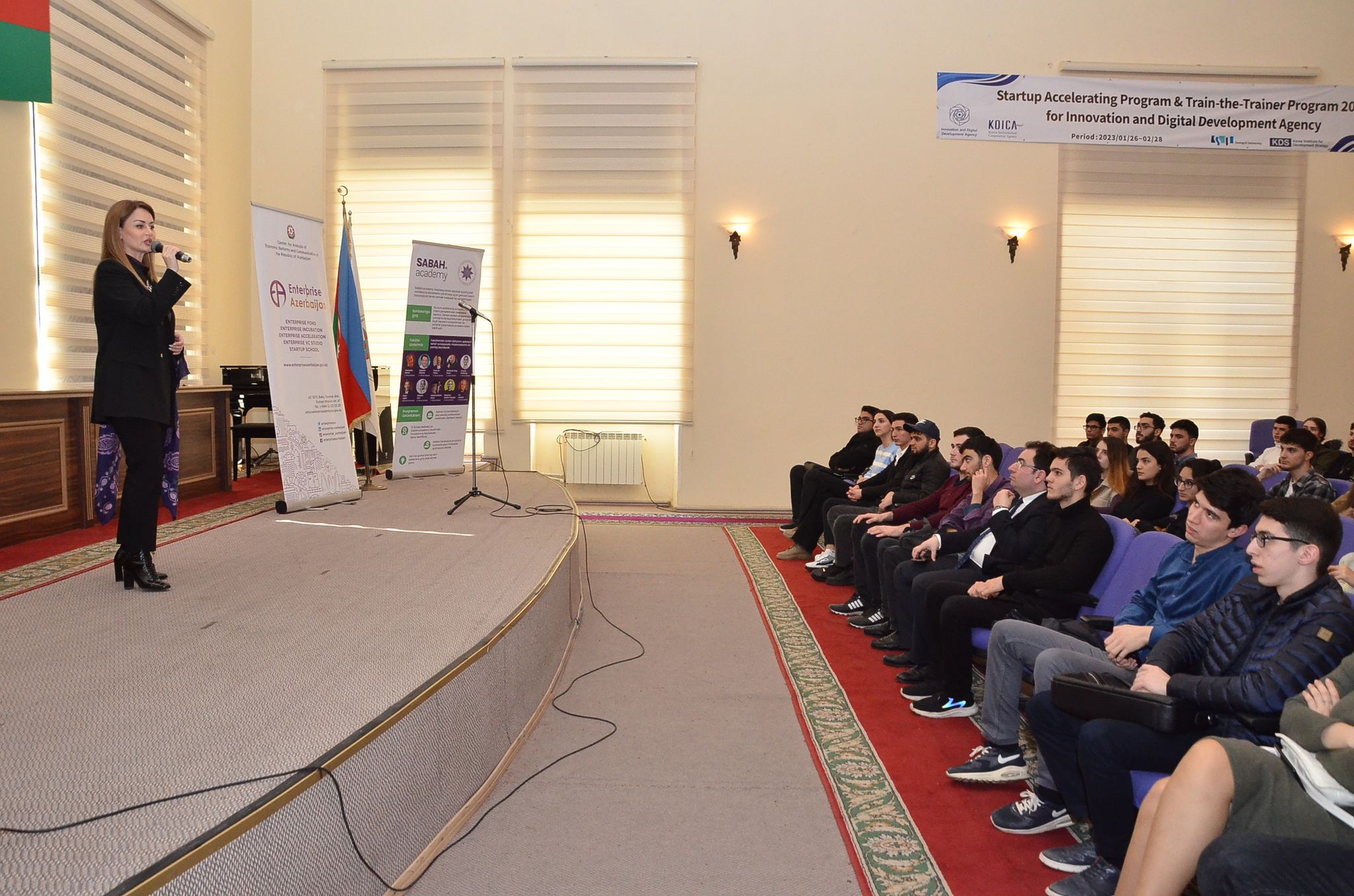 "StartUp School" project was presented at The Academy Of Public Administration Under The President Of The Republic Of Azerbaijan
The presentation of the "StartUp School" project jointly developed by the Enterprise Azerbaijan portal operated by the Center for Analysis of Economic Reforms and Communication and the Ozman Entrepreneurship Center of the University of Nevada, USA, was held at the Academy of Public Administration under the President of the Republic of Azerbaijan.
Elnur Aliyev, dean of the "Administrative Management" faculty of DIA, who gave an opening speech at the presentation, informed about the role of startups in creating a competitive entrepreneurial ecosystem in the country as one of the driving factors of sustainable development. He said that this project will contribute to the development of human capital by forming personnel potential.
Later, Matanat Musayeva, head of the Enterprise Azerbaijan portal, informed the young people about "StartUp School". He emphasized that the main goals of the project are to train innovative young people with secular teaching methods, to improve the quality of competitive personnel in the modern labor market, and to stimulate the growth of small and medium-sized businesses.
Mentor Habil Ahmadov and project manager Nazrin Akbarova said that the "StartUp School" project not only provides its participants with experience to create a business or startup, but also provides an opportunity to communicate with entrepreneurs, learn new skills, and enter the global startup community. Students' questions were answered interactively during the speeches.
Later, future cooperation between the Enterprise Azerbaijan portal and DIA was discussed in order to create an innovation and startup ecosystem, to provide young people with the necessary knowledge and skills.