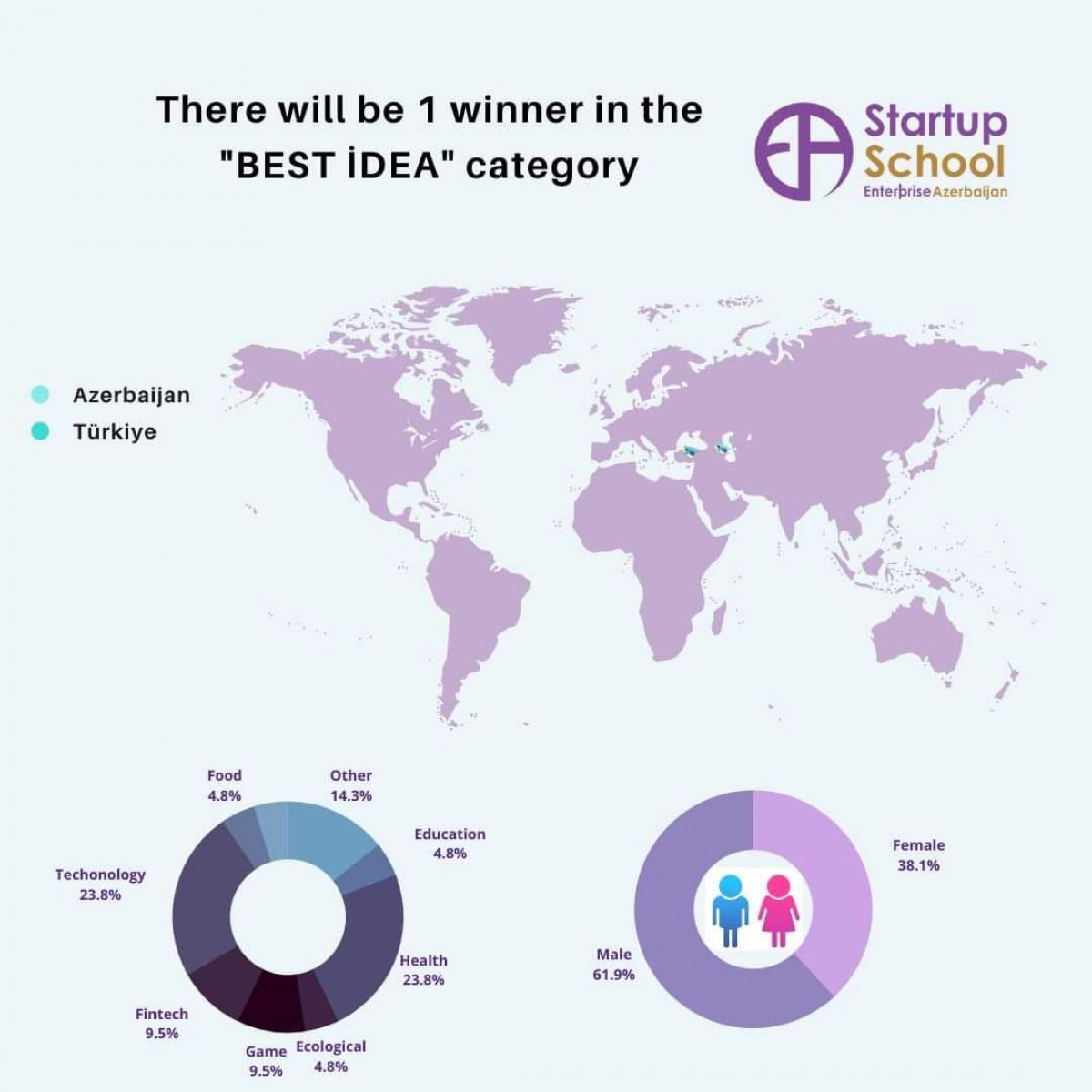 An idea competition will be held at the "Startup school"
There will be an idea competition at the Enterprise Azerbaijan portal, operated by the Center for Analysis of Economic Reforms and Communication, and at the "StartUp School" created jointly with the "Ozmen Entrepreneurship Center" of the University of Nevada, USA.
Matanat Musayeva, the head of the Enterprise Azerbaijan portal, said that among the 200 projects that applied to the "StartUp School", along with startup projects, ideas prevailed. Among these ideas, 21 projects, considered the best by experts, qualified to compete in the "Best Idea" category.
M. Musayeva informed that 8 of the winning ideas belong to women startups. 16 people between the ages of 15 and 25 won the competition, 2 of them are 15-year-old Azerbaijani citizens Ruslan Nabili and Rena Mammad. Although young people predominated among those who applied to "StartUp School" with new ideas, 4 people aged between 25-45 also participated in the competition. There are 4 Turkish citizens among the winning idea start-ups. One of them is 53-year-old Turkish citizen Ahmed Kadioglu.
Detailed information about the next stages of the idea competition will be provided. Follow us for this: www.startupschool.az, https://enterpriseazerbaijan.gov.az/
TURN YOUR PROJECTS INTO BUSINESS WITH US!