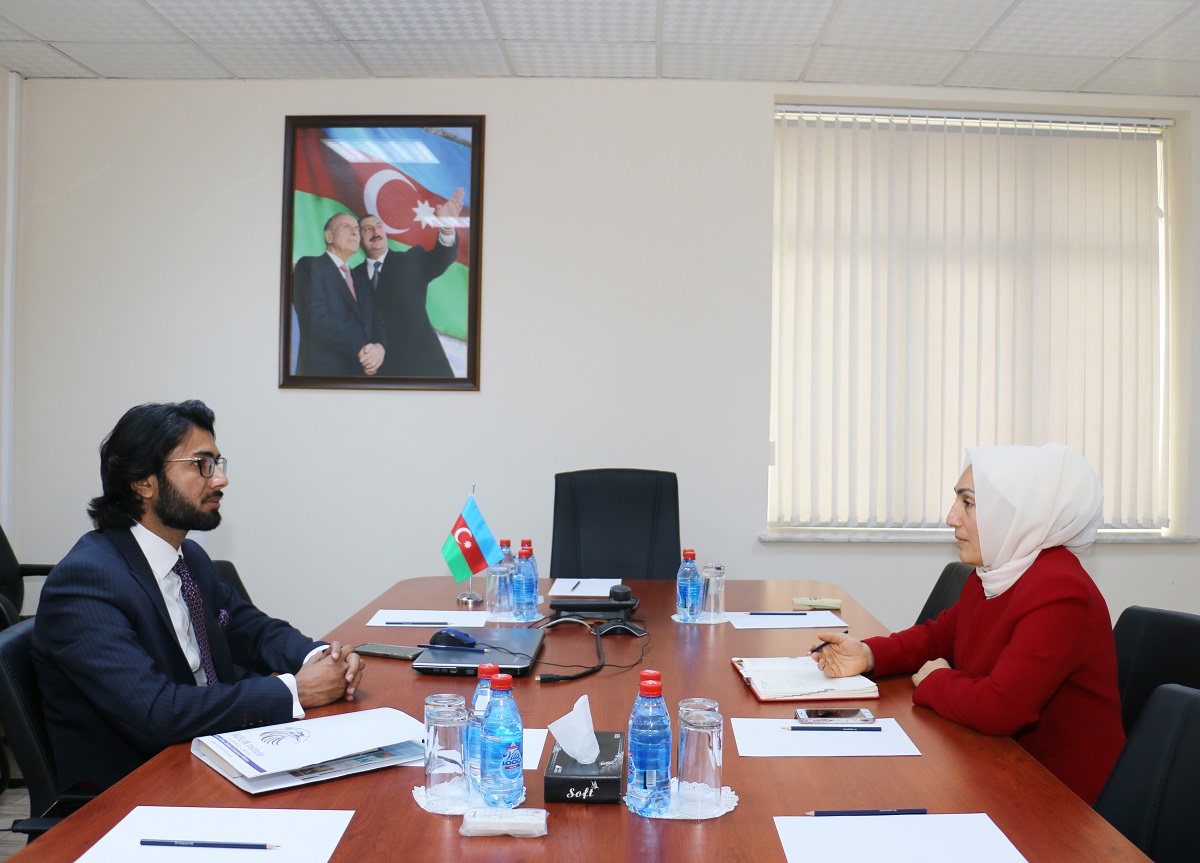 A meeting was held with the "MUSLIM Institute" think tank of Pakistan at CAERC
A meeting was held with Asif Tanvir Awan, the representative of Pakistan's "MUSLIM Institute" think tank, who is on a visit to Azerbaijan, at the Center for Analysis of Economic Reforms and Communication (CAERC) . At the meeting, Vusala Jafarova, the chief advisor of the strategic planning department of CAERC, informed the guest about the economic reforms carried out in the country and the cooperation between Pakistan's think tanks and IITKM.
Also, he highly appreciated the work done by MUSLIM Institute in the field of liberating Azerbaijani territories from occupation and conveying the truths of Azerbaijan to the world community at events held in Pakistan and at the world level and in the media.
Asif Tanvir Avan, a representative of "MUSLIM Institute", as a research institute dedicated to the promotion of peace and stability in the world, expressed their interest in implementing joint cooperation with IITKM within the framework of the "guest researcher" program in the field of researching the refugee problem, economic, security and social problems.