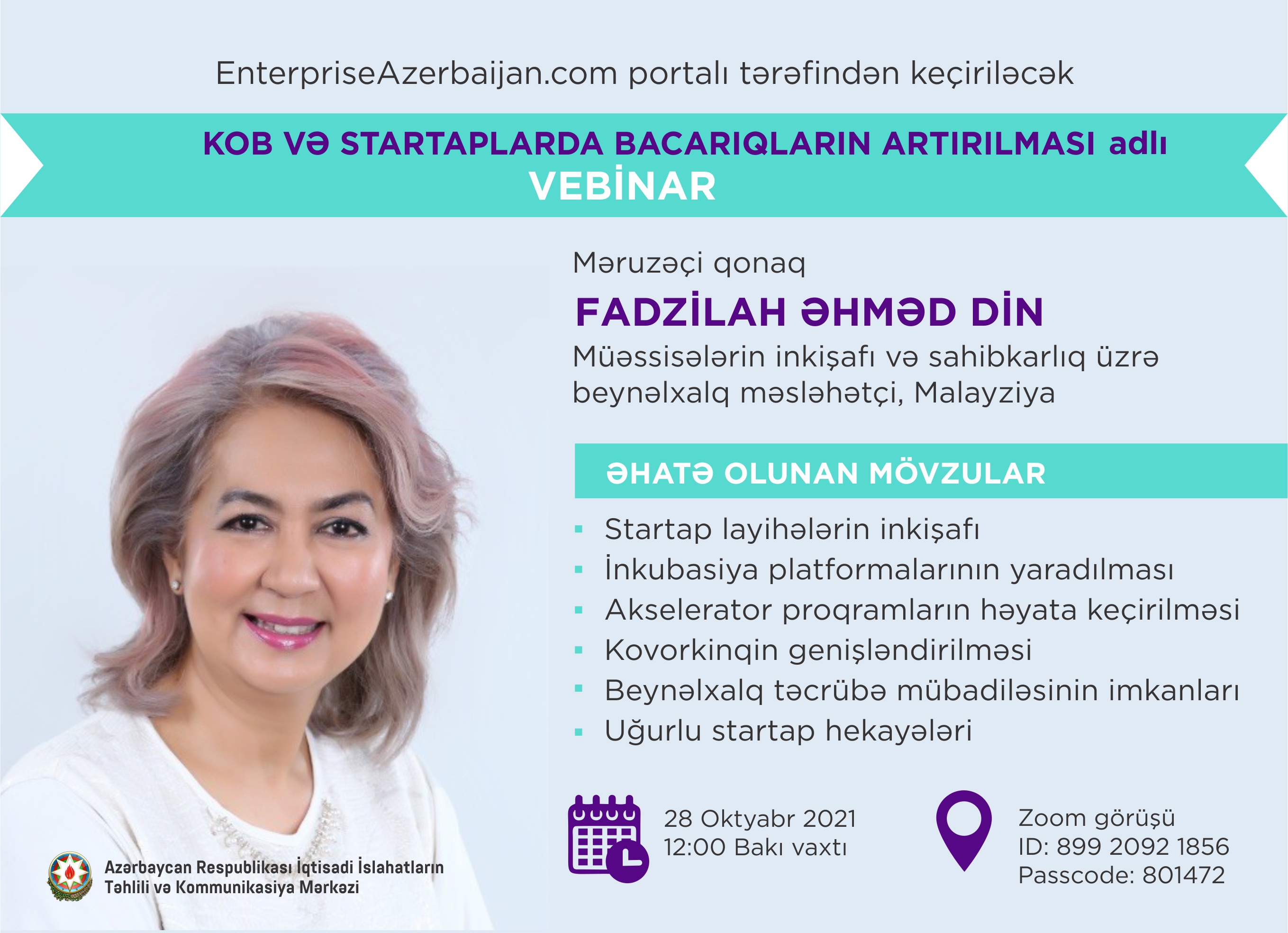 An international webinar will be held at the initiative of the EnterpriseAzerbaijan portal
At the initiative of EnterpriseAzerbaijan.com portal, a webinar will be hold on the topic  "Capacity building in SMEs and startups" by Fadzilah Ahmad Din, a world-renowned international consultant in the field of small and medium business development and startups.
The webinar will cover the development of startup projects, the creation of incubation platforms, the implementation of accelerator programs, the expansion of coworking, opportunities for international exchange of experiences, successful startup stories and other topics.
You can register through the link below in order to attend the webinar that will take place on  28th October at 12:00.
https://us02web.zoom.us/j/89920921856?pwd=d1ZwbGpqRGh6S0VPZndsVm1UZlVOZz09
Meeting ID: 899 2092 1856
Passcode: 801472
Note: The Webinar will be held in English