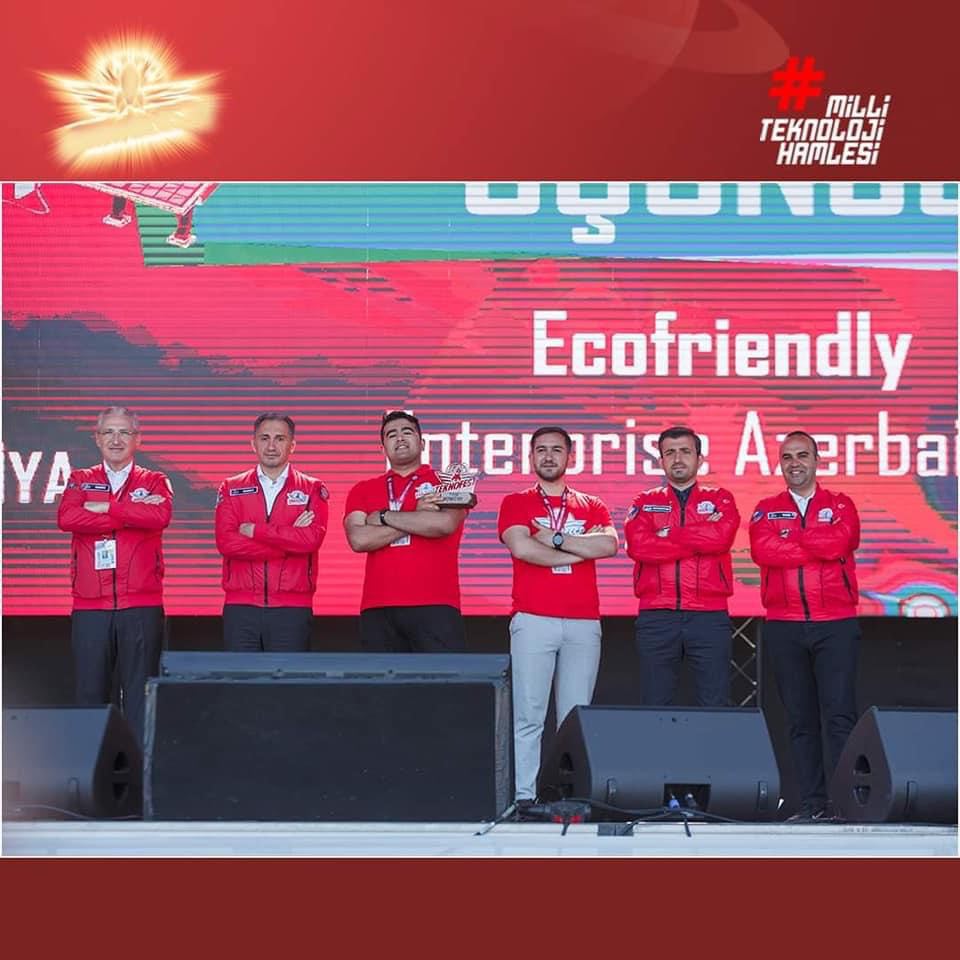 Ecoprint project of Portal EnterpriseAzerbaijan.com was awarded at Teknofest Azerbaijan 2022
EnterpriseAzerbaijan.com, the innovative project of the Center for Analysis of Economic Reforms and Communication, was represented at Teknofest Azerbaijan 2022 with the Ecoprint project of the Green Technologies competition.
In the international festival where start-up teams from Azerbaijan, Turkey and European countries have participated on May 26-29, the Ecofirendly team of the EnterpriseAzerbaijan.com portal was awarded the second prize in the "Green Technologies" competition. This is the success of the Ecoprint project in the 5th international competition.
The team, mentored by Matanat Musayeva, the head of the Portal EnterpriseAzerbaijan.com, was awarded by Rashad Nabiyev, the Minister of Digital Development and Transport, Selçuk Bayraktar, the Chairman of the Board of Directors of TEKNOFEST and the Chairman of the Board of Trustees of T3 Foundation, and Mehmet Fatih Kacir, the Deputy Minister of Industry and Technology Department.