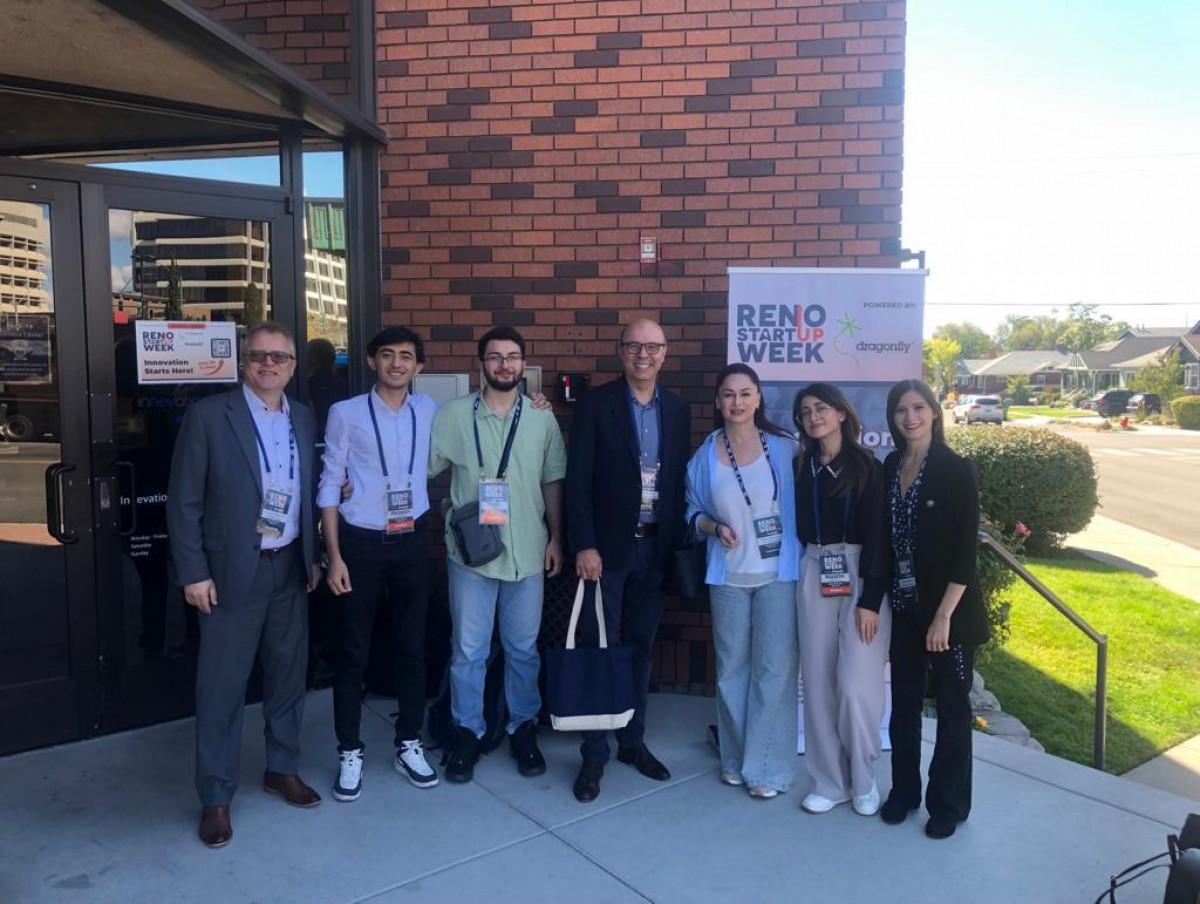 Winners of the first "Startup School" joined trainings in the USA
Matanat Musayeva, head of the Enterprise Azerbaijan portal and Nazrin Akbarova, manager of the same portal as well as members of the Abroadventure team - winners of the first "Startup School" project organized by the portal,hold meetings in United States.
The staff participating in the "Reno Startup Week" held in Reno, Nevada, USA, have already participated in the training organized within the event. Here, Abroadventure team members listen to speakers at trainings, get acquainted with best practices and exchange ideas with partners. They also meet with investors and entrepreneurs with the support of "Enterprise Azerbaijan", learn their ideas and requirements regarding startups.
It should be noted that more than 40 trainings, seminars and speeches are planned to be organized within the framework of the five-day "Reno startup week". One of the sponsors of the event, Ozman Entrepreneurship Center of the University of Nevada, USA, is a partner of "Enterprise Azerbaijan".