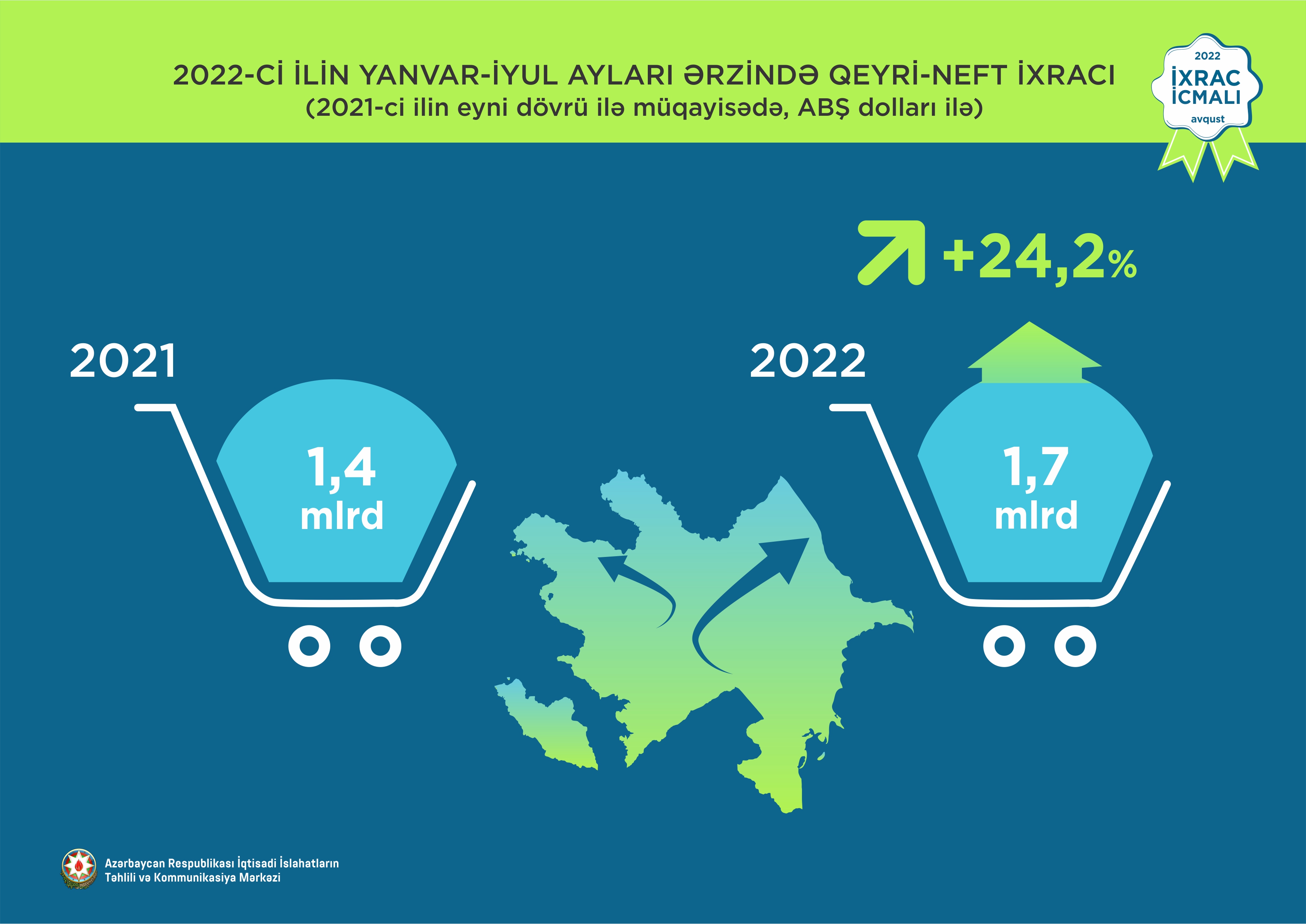 In the first seven months of this year, exports in the non-oil sector of Azerbaijan increased by 24.2%
According to the August issue of the "Export Review", in January-July 2022 , the total export of the Azerbaijan amounted to 22,6 billion US dollars, 1,7 billion US dollars in non-oil sector. Exports in the non-oil sector increased by 38.5% compared to the first seven months of 2021. 
In the January-July 2022, fruit and vegatable products increased  by 11,5% compared to the same period of the previous year and amounted to 376,9 billion US dollars. During the relevant period, the exports of chemical products increased by 3,6 times, aluminum and aluminum products increased by 99%, ferrous metals and their products increased by 28,1%, cotton fiber increased by 5,4%, tea by 57,2%.
In July 2022, exports amounted to 4,1 US dollars. The growth in exports of the non-oil sector was 17.2% and amounted to 224.6 million US dollars. During July 2022, exports of food products increased by 43.7% to 61.7 million USD, while non-food products increased by 9.5% to 162.9 million USD.