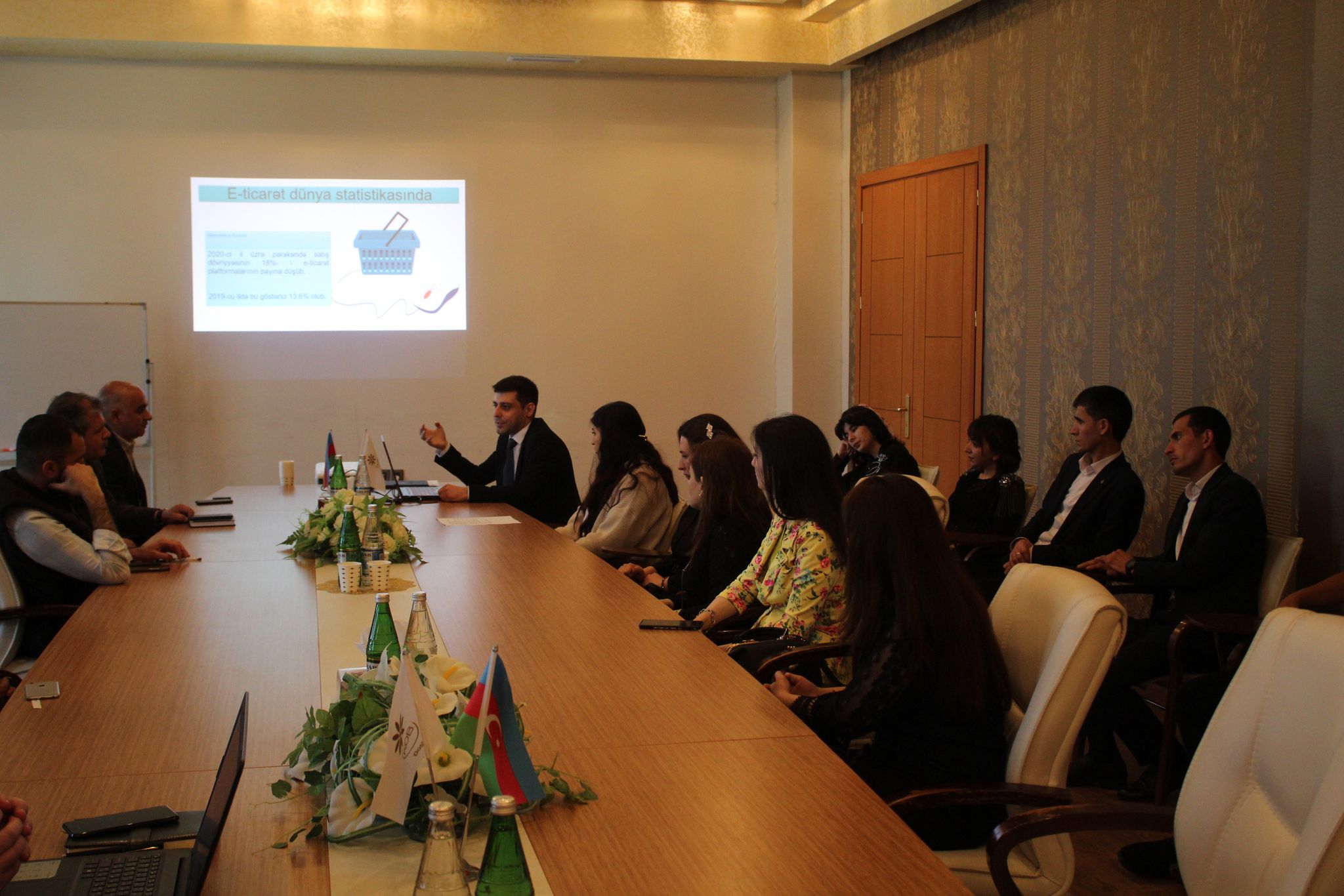 The Azexport.az portal met with entrepreneurs and youth of Imishli region
Aykhan Gadashov, the head of the Portal Azexport.az operated by the Center for Analysis of Economic Reforms and Communication of the Republic of Azerbaijan, has met with the entrepreneurs and youth of the Imisli region.
In the event organized by Imişli District Executive Power, Imishli "SMB Friend" and "Imishli Representation of Youth Development and Career Center", information was given about the working principle of the Azexport.az portal and the opportunities it offers. Then, the participants were given detailed information about modern digital solutions used in commerce, internationally respected e-commerce platforms such as Amazon, eBay and Alibaba, and the Payoneer digital payment system. Finally, the questions of the participants were answered.
It should be noted that similar meetings will be held in other regions of Azerbaijan as well.