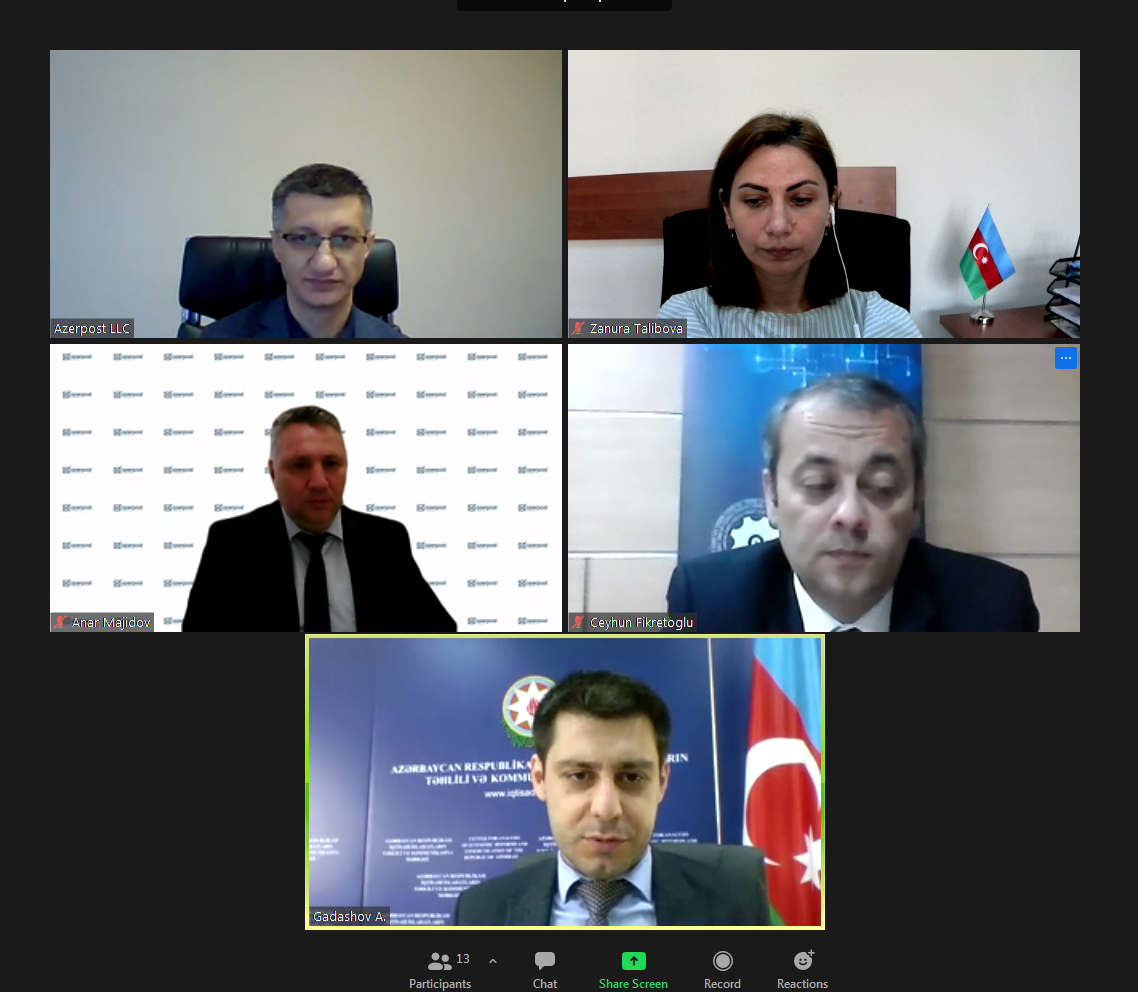 Azerpost LLC and Azexport.az Have Signed a Memorandum
Azerpost LLC operating under the Ministry of Transport, Communications, and High Technologies and internet portal Azexport.az, which is operated by the Center for Analysis of Economic Reforms and Communication, has signed an electronic Memorandum of Understanding. It is one of the first cases in our country when government agencies sign a Memorandum of Understanding using the electronic signature certificate of the Data Processing Center. Before a signing ceremony, there was a discussion on measures taken for organizing joint work of the parties and prospects.
Khayyam Alizadeh, Deputy General Director of Azerpost LLC, said that the signing of a memorandum that is related to new technologies is of great importance for Azerpostt LLC. This project will create new opportunities. It will facilitate the implementation of international and domestic postal exchanges, as well as the further expansion of cashless payments between individual entrepreneurs in the country. He noted that foreign cardholders will also be able to purchase Azerbaijani products using the e-commerce portal of Azerpost LLC. This will further stimulate the development of small and medium-sized enterprises in our country, as well as electronic payments.
Head of the internet portal Azexport.az Aykhan Gadashov noted that signing the Memorandum between the agencies is important in processing local and foreign orders received on the Internet portal Azexport.az. Thus, using the postal and financial services of Azerpost LLC, as well as the organization of training with the participation of local and foreign experts will positively affect the growth of e-commerce turnover. He also said that the challenges initiated by the coronavirus pandemic lead to the expansion of digitalization, which we can see in signing the current Memorandum of
 Understanding by using e-signature.
After, Director of the Development Department of Azerpost LLC Anar Majidov and Head of the Marketing and Sales Department of the Data Processing Center Jeyhun Mammadov made proposals on expanding the existing areas of cooperation.
In the end, the internet portal Azexport.az and Azerpost LLC signed an electronic Memorandum of Understanding to increase the export of non-oil products in the B2B, B2C, and C2C segments in Azerbaijan, to stimulate cashless payments and e-commerce among individual entrepreneurs and startups.